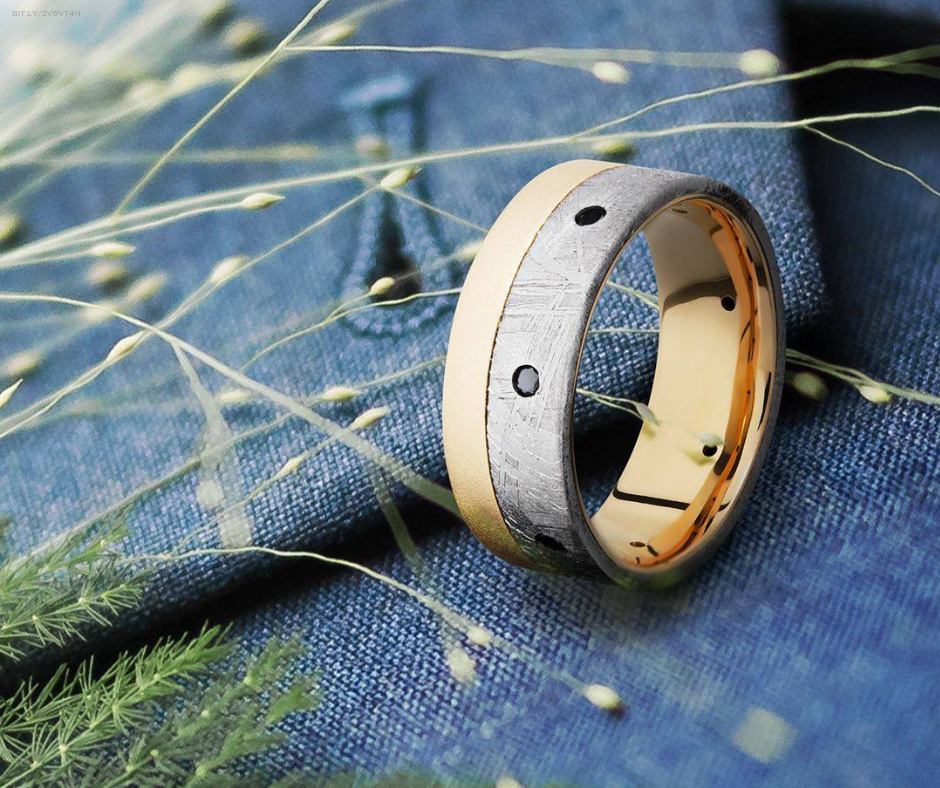 We've written a lot about the bride's ring, but what about the groom? With a lot of wedding prep focusing on the event and the bride-to-be, the type of wedding band for the groom may be placed at the bottom of the pedestal. Don't worry, though, because Cecil's has you covered with our breakdown of the top 5 men's wedding band metals.
1. Gold

The most popular and timeless type of metal band is gold. A versatile and malleable metal, these bands are often mixed with other metals for increased durability and can be bought in several different colors including white, rose and yellow.
Decide to go gold? Make sure to ask your jeweler what karat the gold is, with the sweet spot being between 14 and 18 karats.

2. Platinum

Once the most popular type of metal wedding band, platinum decreased in popularity after being rationed during wartime. Since the 90's, though, its demand has increased once again and takes the second spot on our list. Although it is usually the most expensive metal, it is durable, strong and retains its color – eliminating the need to be replated over time.
3. Tungsten
Ideal for the man who works with his hands, tungsten is highly resistant to scratches and never tarnishes. Tungsten is also one of the simplest metals to engrave, so make it unique by engraving your wedding date or initials! A downside of tungsten is that rings made with the metal cannot be resized, so you'll need to replace the ring if your ring size changes.

4. Palladium
Like the look of platinum, but not the price? Palladium may be the metal for you! Although it is not as durable as its sister metal, palladium offers a similar look for a much cheaper price. Another benefit of palladium is its hypoallergenic qualities.

5. Titanium
Although it takes the last spot on our list, titanium has begun increasing in popularity due to its incredible durability and lightweight, as well as it's different color options.
Trends will come and go, but Cecil's Fine Jewelry's commitment to helping Arkansans find the most brilliant jewelry selections never will. So visit us today! We hand-select each and every style carried in our store, and if you don't see what you want– no problem! Our team of jewelers can help you create a custom piece of jewelry as unique as your love story.