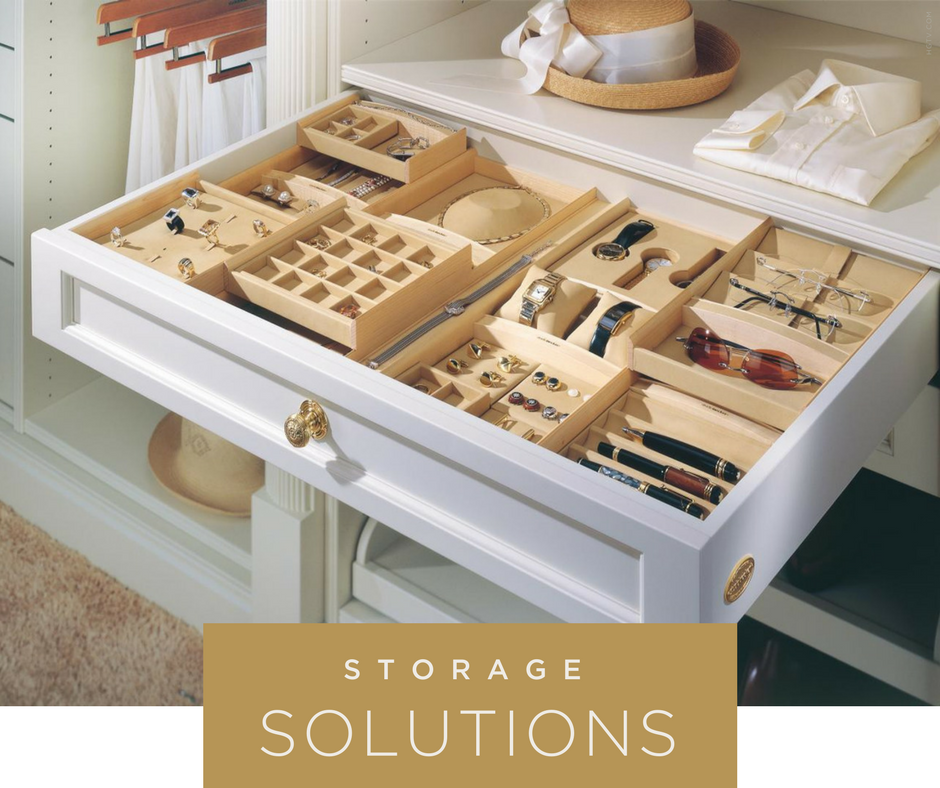 At Cecil's, we understand that the fine jewelry you choose to invest in is more than "just an investment"– it's a point of sentimentality. From your grandmother's engagement ring to the necklace your husband gave you for your first anniversary, your fine jewelry is meant to last for years to come, and it will if you follow these 5 tips.
Avoid Extremes
Just because you don't wear certain pieces every day, doesn't mean it's time to pack them up and send them to the attic. In fact, areas with extreme temperatures or humidity (i.e. hot attics; drafty, cold closets and even steamy bathrooms) are some of the worst locations to store your jewelry. Instead, designate an area that maintains low humidity, like your bedroom, that will prevent your finest pieces from tarnishing under the stress.
Jewelry Box
With one stroll through a grocery store's organization aisle, you'll quickly realize that not all jewelry boxes are created equal. In the world of metal, wooden and even hard plastic jewelry organizers, opt for one with soft fabric lining instead. This eliminates the risk of damaging your gemstones on those frenzied mornings when you're searching for a particular piece, and protects them from further tarnishing.
Hang Necklaces
Make knots, kinks and the "I can never wear this again because it's too tangled" statement a thing of the past by hanging your necklaces on hooks. Not only do those messes cause frustration, but they also weaken, and sometimes even break, your jewelry.
Single Storage
Diamonds are the hardest stone on the market, and are capable of scratching any material softer than them– including other gemstones. While you don't necessarily need to have a separate box for each stone, avoid storing them in stacks or piles. Choose, instead, to protect your finest pieces from scratches by keeping them in a tray or separator.
Safety
Sometimes it seems impossible to store your fine jewelry in a dry, organized and soft space, without feeling like it's on display, front and center, for potential theft. You aren't alone! Choose your most valuable pieces, and lock them in an inconspicuous location where you can follow our tips above. For added security, make sure your fine jewelry is insured. Stop by our store today for an appraisal from our Germological Institute of America Graduate Gemologist, Beverly Brannan.