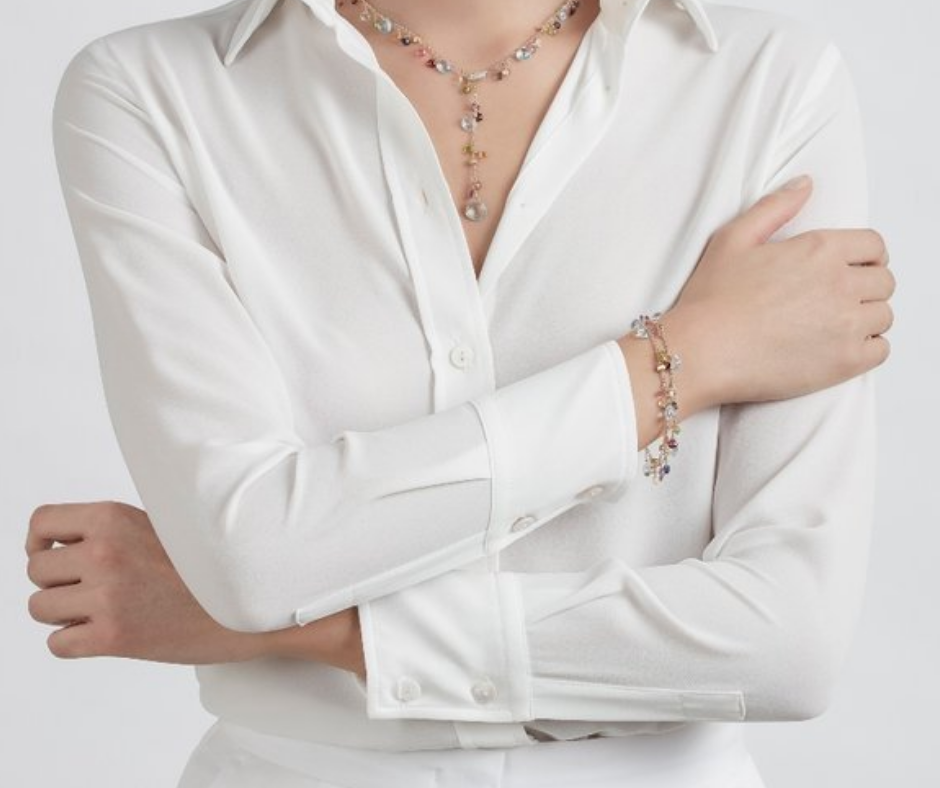 It's that time of year again. School is in session, pumpkin-spice everything is back, and the leaves are beginning to turn on their autumnal glory. The fruition of fall comes with the emergence of a new wardrobe, and, of course, this deserves new jewelry to accompany the changing season. Cecil's Fine Jewelry promises pieces that are beautifully crafted and guaranteed to complement your autumn wardrobe.
Statement Piece #1: "Sea Horse Necklace" by Konstantino
Eternally stunning, this 18k gold pendant by Konstantino features encircled blue spinel and pearl gemstones that gently drape from the center, clasped to a short, teardrop chain. Try styling this necklace with a black turtleneck sweater or a soft-styled emerald green shirt. Pair with your favorite fall jeans and some short-heeled black boots to bring it all together.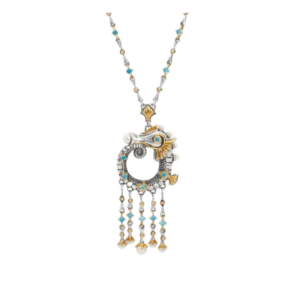 Statement Piece #2: Dilmani rainbow sapphire and diamond earrings
These brand-new, Dilmani-crafted 14k yellow gold earrings are inspired by nature and conveniently released in time for autumn. Resembling the gentle movement of petals flowing in the wind, these earrings will be a fantastic addition to your outfit for this fall's family photoshoot. Pair with a soft pink shirt, layered with a dark grey or black blazer, with an auburn skirt or shorts — and throw on some kitten heels, just for good measure.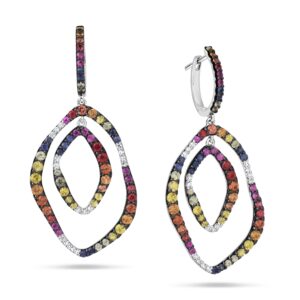 Statement Piece #3: Alex Sepkus Milgrain Victorian Chain Bracelet
Cool platinum, diamond, and warm gold are the perfect pairing for fall, and this Victorian-style chain bracelet is the perfect statement piece for your autumn attire. Pair this spirited Alex Sepkus 18k gold and platinum bangle with a cool-toned jumpsuit and nude heels to match.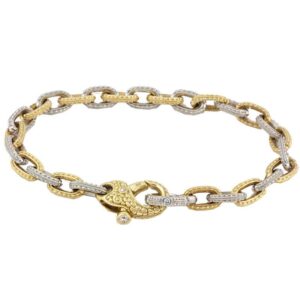 Statement Piece #4: Marco Bicego Paradise Lariat Necklace
This charming, crystalline necklace from Marco Bicego features 18k yellow gold and blue topaz accents. Create an exquisite autumn ensemble featuring a low-cut, light blue sweater, paired with dark jeans and boots and topped with the main attraction — this 20" mixed-gemstone necklace from the Paradise collection.
Statement Piece #5: Heera Moti Baguette Band
Heera Moti 14 Karat White Gold Round and Baguette Graduated Diamond Band
This sensual 14k white gold band is destined to be matched with a three-quarter-length flowy, neutral skirt and a dark sweater. Throw on some cheetah-print short-heeled boots with a warm-toned handbag and you will be the star attraction at your fall gathering. Heera Moti evokes versatility with these trillion-cut gems. This piece is equally stunning with a winter white gown for the gala.