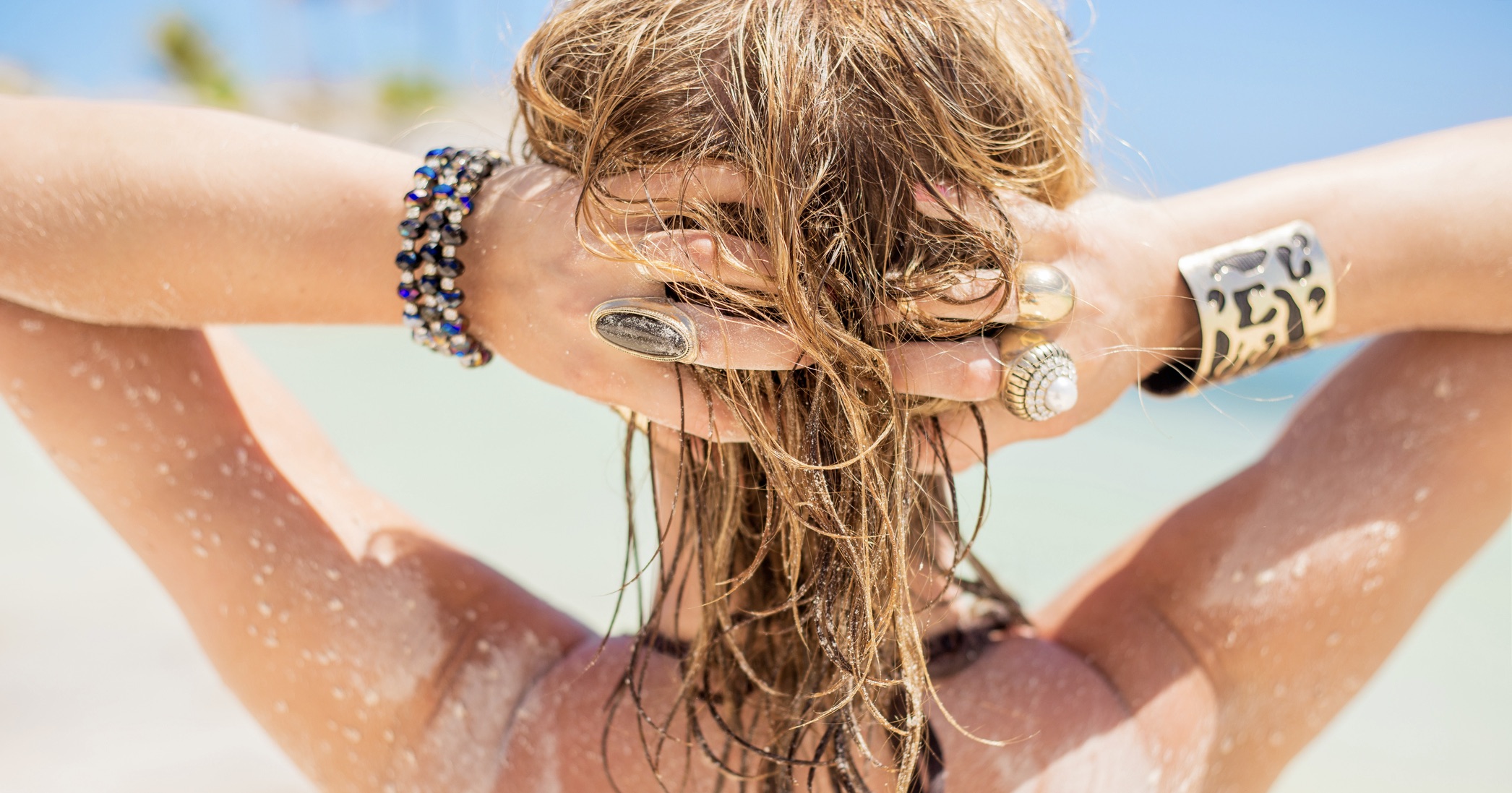 For most of us, summer marks a clear break and reset period. School is out, so is the sun, and it's officially time to travel. Whatever your summer season holds, you need to protect yourself and your fine jewelry from harmful rays. Here's our guide for protecting those priceless gems wherever you find yourself this summer.
Pools and Hot Tubs
When you inevitably find yourself hanging by the pool or in a friend's hot tub this summer, beware of the impact that chlorine and sunscreen can have on your jewelry. Chlorine can cause microscopic air bubbles in your gold pieces, causing the metal to become brittle and weak. Exposing your jewelry to chlorinated water for even an hour can do more damage than several years of frequent use.
Although less severe, sunscreen can cause nasty buildup on your stones, leaving them lackluster. Or worse, if your gems are colored, avoid wearing them in sunlight at all because bright light and high temperatures can fade their hue over time.
Hiking
When heading outdoors in the humid Arkansas summer, everyone knows that bug spray is practically mandatory for survival. But, do you know what its chemicals can do to your fine jewelry? Buildup from bug spray can quickly transform your sparkling gems into dull and dim pieces. Instead of making this mistake, elect to leave your fine jewelry at home to avoid damaging sprays and creams. Plus, you wouldn't want a critter to run off with your favorite piece, turning your Marco Bicego into Marco Bice-UH-OH!
Beach Time
While it may seem harmless, sand is made up of finely ground rock and mineral particles – both quite hard materials. Any interaction with sand has the potential to damage metals and gemstones, especially softer ones. The combination of sand and the aforementioned menace sunscreen can send you looking for replacement fine jewelry faster than you can say, "Let's build a sandcastle!"
Trips Abroad
When you're packing for that next summer destination, be sure to place your signature summer gems inside your carry-on bag to ensure their safe arrival. After all, checked bags sometimes do get lost and no one is going to treat your luggage with as much care as you will.
Also, resist the temptation to place all of your pieces together. Instead, pack jewelry individually to avoid harder stones like diamonds scratching softer materials like gold, pearls, or opals.
Our Cleaning and Repair Services
If you do find that your jewelry is damaged or dirty at any point, we can help! Cecil's experts are able to assist in repairing any damage to your precious pieces. Visit us online at https://cecilsfinejewelry.com/special-services/ to learn more or come see us in store to shop at 10720 N. Rodney Parham Road in Little Rock.