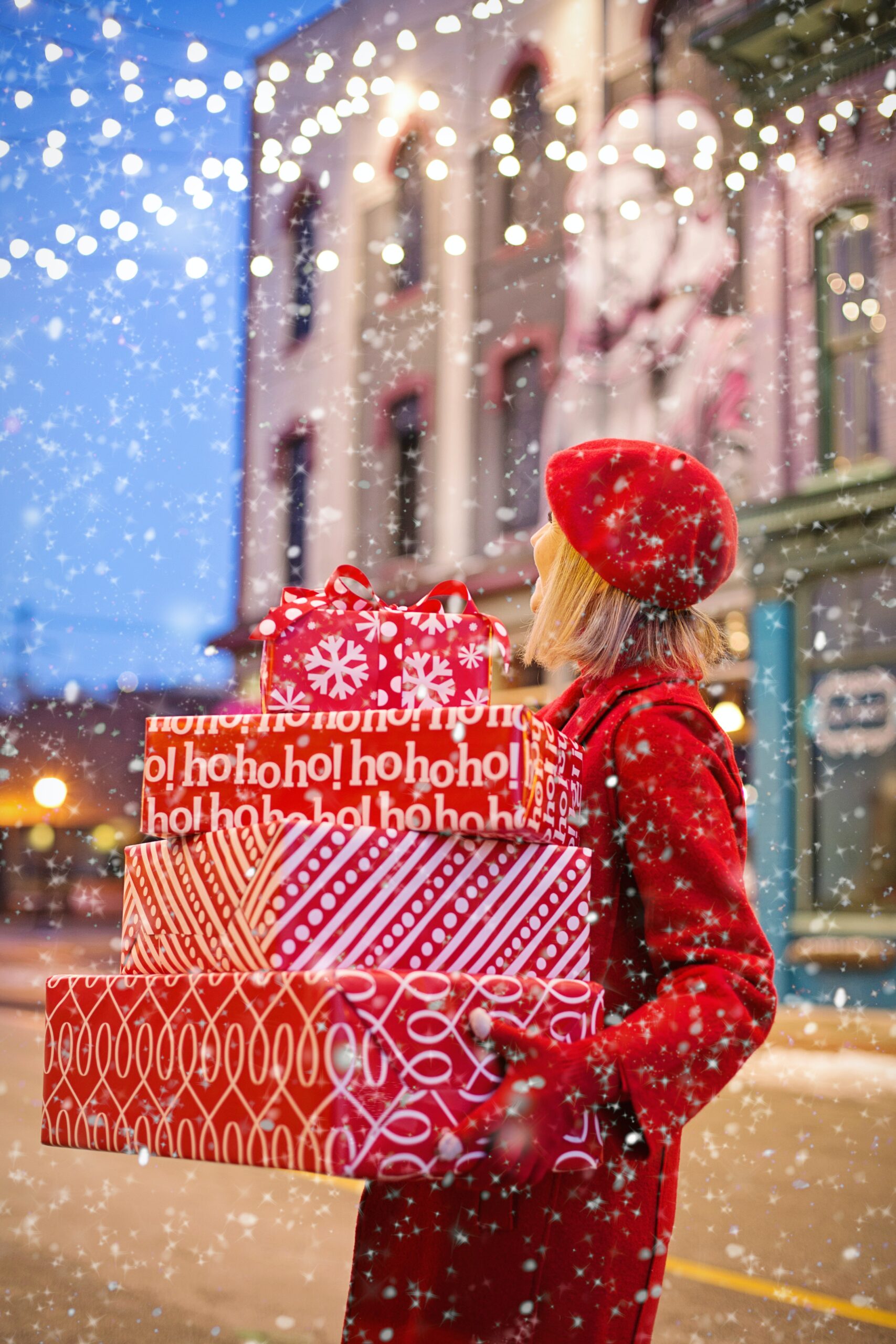 The holiday season is the perfect time to start thinking about those bigger gifts for that special someone. Jewelry is a meaningful and special gift that can remind your significant other of your love for them, all year around. Whether you're shopping for a signature pendant, elegant bracelet, or an engagement ring (wink wink!), use this ultimate guide for making your holiday jewelry purchases.
BUDGET
Don't set an unrealistic budget
Chances are, cost is probably one of the top considerations when researching a luxury jewelry purchase for yourself or a loved one. As you're developing your budget, consider the type of piece you're looking for, the gem, the cut, and the size. It's important to set realistic expectations for pricing – our experts can help you find the right piece in your price range. PLUS, Cecil's offers both financing and payment plans for our customers' bigger purchases because your partner's happiness is priceless. Learn more when you go to https://cecilsfinejewelry.com/faq/ or visit us in store.
Do come see us in store
Cecil's has a variety of stunning pieces for all budgets. Our in-store collections and experts are the best way to shop for these lifelong pieces. Working one-on-one with our trusted, local professionals will give you peace of mind knowing that you are assured of both quality and a fair price. With our help, you will be confident in the pieces you select for your loved ones.
PREFERENCES AND TASTE
Don't guess on preferences and taste
When in doubt, don't guess! Jewelry is an investment and if you're planning to surprise someone, you'll still want to get a sense of their taste, including styles, colors, sizes, gems, cuts, and other preferences. Casually suggest going jewelry shopping and come see us at 10720 North Rodney Parham Road in Little Rock. Shopping with your partner can help you better understand their preferences and ~secretly~ figure out their ring size if that's your motive.
Bonus: Cecil's also offers ring sizing services if you're unsure of your partner's size and want to keep your purchase a secret. Learn more at https://cecilsfinejewelry.com/special-services/ or visit us in store.
Do become an undercover agent
One way to secretly research your partner's preferred brands and styles without directly asking them is to check out their likes and follows on social media. See if you notice any styles that they gravitate towards or brands they interact with. If your partner already has some pieces, check their collection for styles they seem to like and make sure you're not selecting anything too similar to (or different from!) what they already have. Plus, you can sneakily discover their ring size by checking their jewelry box and measuring the size of their rings.
If you're completely lost as to your partner's preferences, consider purchasing a Cecil's Gift Certificate instead to surprise them. Set the budget and enjoy shopping together for an opulent signature piece.
PICKING YOUR JEWELER
Don't be afraid to ask questions
If you're shopping in secret and aren't as familiar with jewelry as your partner, it can be intimidating and overwhelming to look for that perfect addition to your loved one's jewelry collection. Asking questions about price, styles, maintenance, customization, and other components will ensure that you know exactly what you're buying. Our Cecil's experts are in store to answer your questions and make sure you're completely satisfied with your purchase.
Do choose Cecil's
When you're jewelry shopping, you need a retailer with a passion for the craft and your best interests in mind, and Cecil's is that place. We love jewelry, we love the eternal symbolism and elegant grace that fine jewelry brings to life.
We know you're excited to get started, and that's the easy part. You can learn more about our work and book an appointment at https://cecilsfinejewelry.com/about/ or call us at 501-225-5068.