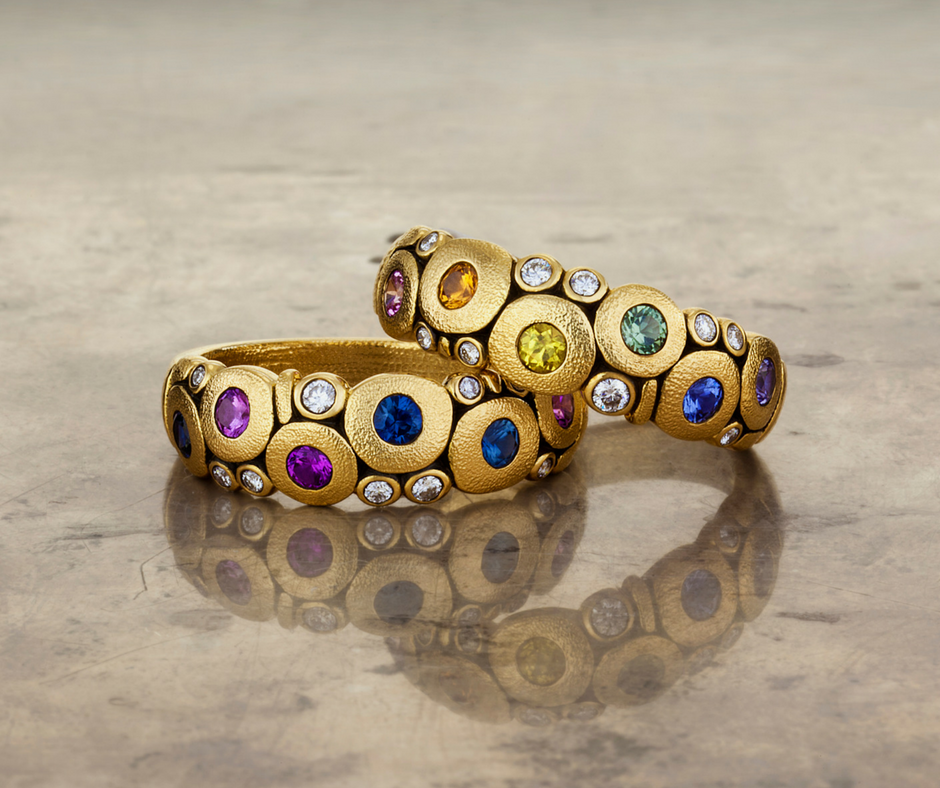 As we transition from July into August, the only things hotter than this Arkansas summer are the trendy styles we've selected for our store. From classic to colorful, take a look at some of our favorite finds this season.
Vibrant Hues
If you're looking to "summer up" your wardrobe, pops of bright and bold jewelry are an easy way to do it. And thanks to pieces like our Alex Sepkus candy rings, colorful accessories just got even classier.
Flower Power
Our love for floral finds just keep on blooming! Ranging from understated silver and gold, to loud and proud pinks and purples; this season's bouquets look absolutely gorgeous as your outfit's finishing touch. Oh, and there's zero watering required. It's a win-win!
Layered Looks
Perfect for your 9 to 5 or a night out, layered necklaces continue to reign as a style staple for runway models and "real world" ladies alike. Mix and match with dainty delicates like our Hearts on Fire Aerial Eclipse Pendant and Color Merchants Triple Diamond necklace, or purchase your piece pre-layered like Marco Bicego's Supreme Three Strand stunner.
Beads & Tassels
The bead and tassel-laded looks from a few years ago? They're here to stay– especially for summer! If you're packing for a beach vacation, go bright and bold, but don't shy away from this trend if you're not! Neutral blacks, whites and metal tones are quick ways to take this style from "summer vacay" to sophisticated.
Statement Hoops
A good pair of hoop earrings are always a classic, but this season, we're seeing a surge of style icons upgrading their looks. From unique shapes to bold colors, we predict you'll be shouting, "Hoop Hoop Hooray" by early fall. Our personal favorites? These Hearts on Fire Fulfillment Hoops.
Whether you're a trend follower or trend setter, Cecil's Fine Jewelry has the hand-selected pieces your wardrobe has been waiting for. Find your favorite selection online, then visit us in store to try before you buy!