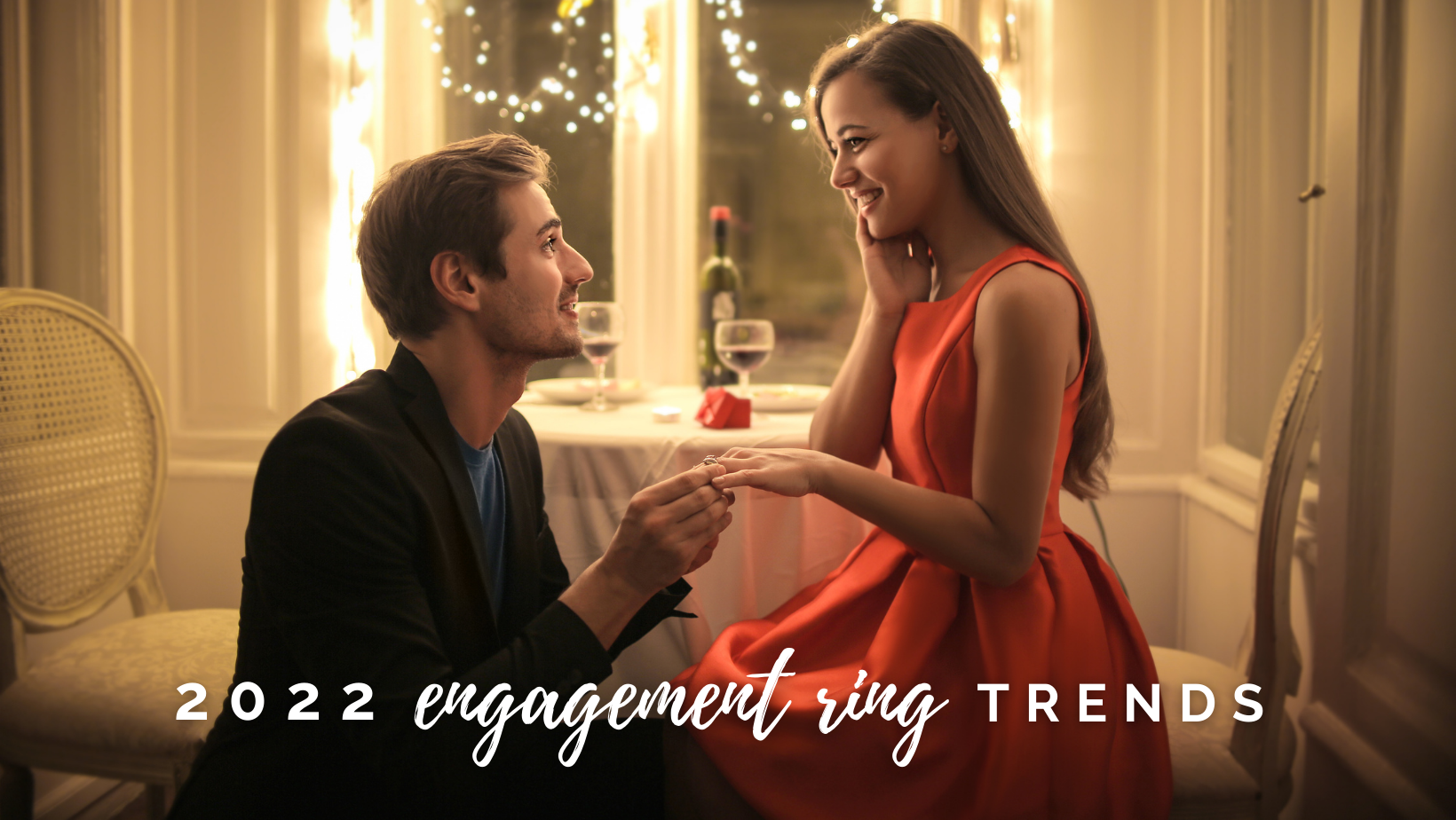 Each year brings new innovations and explorations into the world of engagement jewelry, and we're more excited than ever for what 2022 has in store! We've caught on to some of the biggest up-and-coming trends for engagement rings this year – thanks to icons like Ariana Grande and Kate Middleton. Let's dig into what you need to know about the latest engagement rings styles:
1.  Oval-Shaped Rings
Oval engagement rings are definitely here to stay! While they are different from the traditionally round engagement ring, oval-shaped rings still maintain some customs. Our favorite pick for 2022 is this stunning Oval Halo Diamond Engagement Ring from Hearts on Fire. The is an absolute showstopper, featuring an 18k white gold band wrapped around a 0.3 diamond centerpiece. Much like Hearts on Fire's premiere diamonds, your love will stand the test of time.
2.  Toi Et Moi Rings
French for "you and me," these unique double-gem rings were first made popular by diplomat Napoleon Bonaparte, who gifted his fiance this style of "yin-yang" ring in 1796. They also recently made a comeback when actor and pop-star Ariana Grande's engagement went viral in 2021. We predict this rare ring style is going to be the hottest trend in 2022!
3.  Elongated Centerpieces
Big and bold centerpiece stones are exactly what we need more of this year! Our personal favorite of this style is Hearts on Fire's Juliette Marquise Halo Engagement Ring – an opulent arrangement of sparkling diamonds that will catch the eye of everyone who sees. Celebrate your special love with a ring that is sure to turn heads!
4.  Color, Color, & More Color
Color is making its way back into engagement ring styles, and we can't get enough of it! Every color of the rainbow in every shape and size is on trend this proposal season. If you're looking for a fun, funky alternative to the traditional engagement ring, check out this 18k Gold Pyramid Ring from Konstantino which features a color explosion of green peridot and blue diamonds. 

Picking the right engagement ring is the first step to solidifying your forever future. If you need a little help deciding which style to choose, the best solution is to try some on. Our experts at Cecil's Fine Jewelry can guide you in finding a ring that is bold, beautiful, and perfectly you. Learn more about our designers at https://cecilsfinejewelry.com/ or visit us in-store at 10720 N Rodney Parham Road in Little Rock, Arkansas.