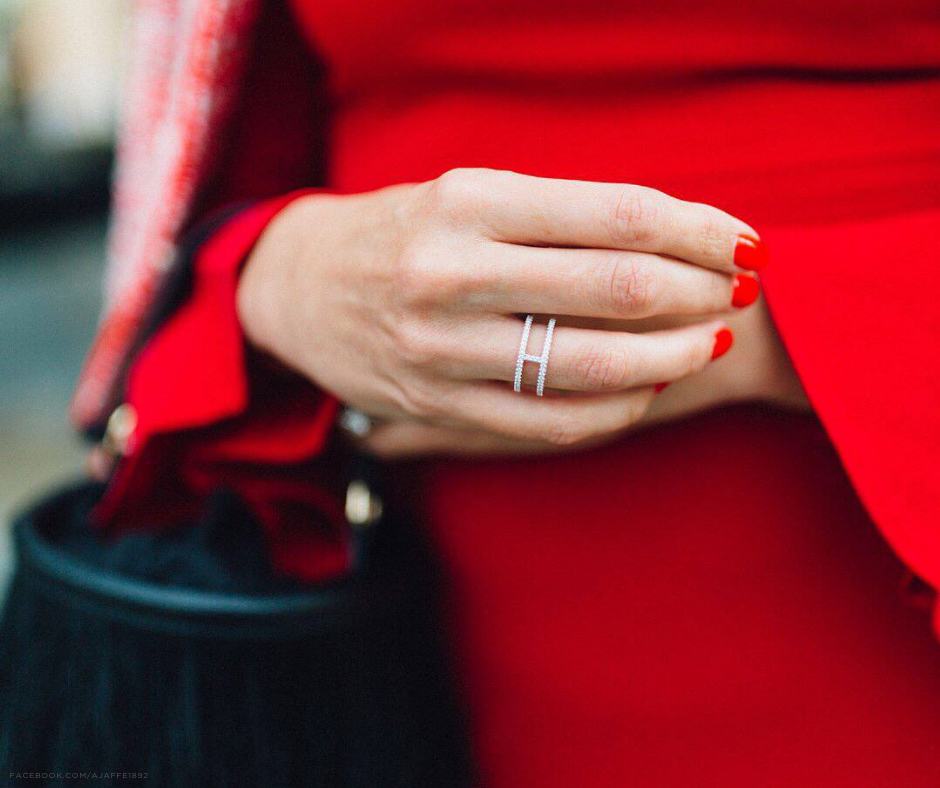 Many of us know the childhood, "Twelve Days of Christmas" carol by heart– it's a classic! As lovely as some of those gift suggestions are though, not everyone wants to unwrap three French hens come December 25. Instead, visit Cecil's Fine Jewelry to find your true love a gift that's quieter, cleaner and much more easy to admire.
On the First Day of Christmas: Engagement Ring
The best way to pop the question this holiday season is with a one-of-a-kind ring for your once-in-a-lifetime love. With fan favorites like Hearts on Fire, Memoire, Peter Storm, A. Jaffe and more; you're sure to find the ring that makes your loved one's dazzle dreams come true.
On the Second Day of Christmas: Earrings
Two turtle doves are hard to come by, but two diamond hoops aren't! Visit Cecil's to see how Mémoire put a twist (literally) on a classic pair of wear-with-everything earrings.
On the Third Day of Christmas: Gift Certificate
It turns out that stress-free holiday shopping does exist, and it starts with a Cecil's Fine Jewelry gift certificate. They make the perfect present for everyone on your list, and as a bonus: nobody's ever received agift certificate that's not in their size!
On the Fourth Day of Christmas: Men's Bands
You said "yes" to marrying the man of your dreams, but now it's his turn! From gem stoned to two-toned, our men's bands are as tough, masculine and sophisticated as the man who wears them.
On the Fifth Day of Christmas: Five Golden Rings
Give a nod to Mr. Frederic Austin by following his gift-giving suggestions– at least for the most part. Five separate golden rings can add up, but with Hearts on Fire's Illa Wraparound Comet Ring, you get all the "wow" of a stacked look, for a portion of the price.
On the Sixth Day of Christmas: Custom Jewelry
This holiday season, you can enter Cecil's Fine Jewelry as a shopper, and leave as a designer. Whether you want to start from scratch or customize a classic, our team of experienced jewelers is here to help bring your visions to life with custom pieces, beautiful and exclusive to you.
On the Seventh Day of Christmas: Alex Sepkus Bracelet
As a designer who believes that jewelry is meant to be fun, not serious, who better to inspire holiday spirit from than our own Alex Sepkus? Your Secret Santa will twinkle like tinsel after receiving a hand-crafted bracelet from this Italian designer.
On the Eighth Day of Christmas: Repaired Jewelry
Give her most sentimental jewelry a second (or third or fourth) chance by bringing it by Cecil's Fine Jewelry. We have a full-time bench jeweler on staff who works with gold, platinum, sterling silver, palladium, semi-precious and precious stones; and can help you bring new life to a beloved, old piece.
On the Ninth Day of Christmas: Marco Bicego Necklace
With the days getting darker sooner, make your loved one's wardrobe brighter with one of our favorite Marco Bicego beauties. Hand-crafted in Italy then hand-chosen by Cecil's Fine Jewelry's staff, these 18K pieces are sure to make any recipient swoon.
On the Tenth Day of Christmas: Watch
If your special someone is resolving to be on time or simply more stylish, we have the solution to both. Handsome and powered by any light, our Citizen Eco-Drive watches are a style that's, ironically enough, timeless.
On the Eleventh Day of Christmas: Engraved
You wrote your letter to Santa, and now it's time to write yours to someone who means a lot more to you. Visit Cecil's Fine Jewelry to commemorate your message forever. We provide engraving services on the inside of rings and on the outside of jewelry in an array of fonts and styles.
On the Twelfth Day of Christmas: Cecil's Fine Jewelry Staff
You've made your list and you've checked it twice, but have you visited Cecil's Fine Jewelry for a gift that's twice as nice? From hand-selecting each and every piece in our store to customizing them to best fit your style, our experienced staff loves serving you through all of life's most special occasions.